Breathe, sweat, reset
I discovered yoga in the autumn of 2014 and have never looked back! For me, there's a certain indescribable magic that comes from aligning breath, movement and utter focus.
If you've never tried yoga, let me tell you: it's not about flexibility. It's about awareness. It's about cultivating a clearer and calmer mind, connecting with your body, empowering yourself and belonging to a community.
475 Hours & counting
In the summer of 2017, I took the first step on my yoga teaching journey and completed my 200 hour Ashtanga Vinyasa and Rocket yoga teacher training with my first teachers, The Yoga People. In May 2018, I took my love for the Rocket even further with a 50 hour intensive Rocket training with the inspirational David Kyle. Ever curious to learn more, I've since completed a further 225 hours of training with Noah Mazé (vinyasa & teaching methodology), Chi Therapeutics (yin yoga), Patrick Beach & Carling Harps (inversions) and The Yoga People (mandala vinyasa & shamanism).
I can't wait to pass on my love of yoga to you!
Life before Yoga
I started teaching public yoga classes regularly in January 2018 but it wasn't until September of that year that I turned to yoga full time. Before this, I trained and worked as an intellectual property lawyer in the City of London.
If you feel stressed out by your work, are looking for a way to get out of your head and into your body or want to make space in your life for a little more self-care, come to class or get in touch for classes at your workspace or private small group or 1-2-1 classes. I teach non-dogmatic yoga to strengthen, invigorate and also calm the mind's chatter.
practice with me
Current schedule:
TUESDAY
18:00 Rocket - Bermondsey MoreYoga
19:15 Flow to restore - Bermondsey MoreYoga
WEDNESDAY
7:00 Vinyasa - Kindred Yoga, Deptford
18:30 Rocket - Milo & The Bull, Clapham
SATURDAY
9:15 Rocket - Milo & The Bull, Clapham
10:30 Vinyasa - Milo & The Bull, Clapham
SUNDAY
10:00 Rocket - Lewisham MoreYoga
11:15 Flow to restore - Lewisham MoreYoga
I also teach many cover classes, so please check my instagram for my weekly schedule :)
2020 retreats
Ski & yoga retreat, Morzine - January 2020
True Nature yoga retreat, Algarve - Easter 2020
Scroll down to see more!
the magic of the mountains
Ski & YOga Retreat
Morzine, French Alps
12 - 19 January 2020
Join Connie and Emily, co-founders of The Yeh Yoga Co, for a week of life-affirming alpine skiing, twice daily yoga and luxury catered chalet accommodation in central Morzine. This is an opportunity to kick 2020 off in the best possible way - reconnecting with yourself whilst immersing yourself in the stunningly majestic French Alps!
As avid skiers ourselves, we could not be more excited about this retreat!
Daily schedule
Arrival day
Group transfer from Geneva with arrival at the chalet from 4pm, followed by our first practice, welcome drinks and our first dinner together.

Typical day in the mountains
7:15am Rise & Shine vinyasa flow practice
8:30am Sumptuous breakfast
9:30am Departure for skiing (daily mini-bus pick-up and drop-off service in resort!)
5pm Afternoon tea in the chalet and time for a soak in the hot tub
6:30pm Ski rehab yin yoga practice
8pm 4 course evening meal with wine
Departure day
On departure day, we will finish the week with our final yoga practice followed by breakfast and departure at 10am.
yoga
We'll start the day with energising, ski-focussed vinyasa yoga to warm up the body for a day on the slopes and end the day with a relaxing and rejuvenating ski-rehab yin yoga class. Each class will be suitable for all levels - rest assured that Connie and Emily will make sure that each class has something for everyone, whether you consider yourself more of a beginner or are looking to deepen your yoga practice.

Want to come on holiday but have a partner who's not keen on yoga but wants to ski? Let's chat, we've got space for 2 non-yogis!
Skiing
Part of the Portes du Soleil area, there's so much excellent skiing on our doorstep in Morzine which we're very excited to make the most of! Our chalet hosts will also be providing us with an amazing mini-bus service, so that each morning, we'll be taken by mini-bus to wherever we decide to ski for the day and then, at the end of the day, we'll be whisked back home for afternoon tea. It's up to you how much apres you partake in - the chalet team are happy to bring normal shoes to any bar in town after the end of the day's skiing, so each evening is an opportunity for a post-ski beer or Aperol if that's your thing!
Accomodation
Our chalet for the week is The Ark, our accommodation partner's flagship luxury chalet! Right in the centre of Morzine, this luxury chalet is the perfect backdrop for our inaugural ski & yoga retreat. With bespoke en-suite double and triple rooms, hot tub, yoga mezzanine with panoramic views and plenty of space to unwind after a beautiful day in the mountains, we could not be more excited about our stay here! The Ark offers 5 large, light-filled bespoke en-suite bedrooms with Egyptian cotton linen, rain showers, fluffy towels, MALIN+GOETZ toiletries, waffle bathrobes and extra hot tub towels.
FOOD
Our chalet hosts will be creating an incredible Savoyard menu for us, with a slightly lighter twist - still all the favourites (and of course there will be cheese!) - but we hope that our menu will help to reduce that post-holiday feeling of chalet overindulgence! Retreat includes welcome drinks, daily breakfast (with hot options included) and afternoon tea as well as 5 nights of 3 course dinner with wine, followed by a cheeseboard, coffee and chocolates. Dietary requirements are happily catered for.
location
Located in a prime position on Rue Du Bourg in central Morzine, the chalet is well placed for shops, bars and the slopes, with Super Morzine and Pleney lifts less than a 5 minute walk away.
pricing
Shared triple room with en-suite
£1295 early bird, £1495 thereafter

Shared twin room with en-suite
£1395 early bird, £1595 thereafter

The early bird discount will be running until 15 September!

This includes yoga, 7 nights of luxury catered chalet accommodation as described, Morzine tourist tax, return shared airport transfers and daily minibus transfers to and from the slopes.

Flights, ski pass, equipment hire, tuition and meals out not included.

£250 non-refundable deposit required to book. The remainder of the holiday price will be due 10 weeks in advance of the retreat aka the beginning of November 2019. Payment plans are available so please let us know if you need some help in spreading out the cost.
True nature yoga retreat
The Algarve, Portugal
9 - 14 April 2020
Every person has a vocation to be someone:
but you must understand clearly that in order to fulfil your vocation
you can only be one person:
yourself.
I'm absolutely over the moon to be offering this luxe and sunny Easter retreat at the stunning Casa Fuzetta. Join me for this 6 day, 5 night yoga retreat to deepen your practice and soak up a dose of spring sunshine!
Daily schedule
Arrival day
Arrival at Casa Fuzetta is from 4pm, followed by our first practice, opening circle and first dinner together.

Typical day on retreat
8am Meditation & dynamic yoga practice (2 hours)
10:30am Sumptuous & relaxed brunch
12pm - 6pm free time to relax*
6pm yin yoga practice (1 hour)
7:30pm Abundant & delicious group dinner
* or join an optional afternoon activity: weekend market trip, yoga workshop, boat trip to local islands
Departure day
On departure day, we'll have time for our final practice, closing circle and brunch with check-out and departure by 11am.
Yoga
I'm really excited about offering you this chance to move more deeply into your yoga practice. We'll be working with the theme of honouring your true nature and throughout each practice I'll be threading ideas from the yoga tradition into this theme.
We'll begin our days on retreat with meditation and a warming yet grounding dynamic practice and we'll close each day with a soothing yin yoga practice to help us find balance and bring us into total harmony. One afternoon, I'll be guiding an optional yoga skills workshop which will allow us to focus on breaking down some of the more challenging yoga transitions & poses.
Accomodation
Casa Fuzetta is pure luxury! This historic townhouse located in the heart of Olhao's old town was lovingly restored with the help of local craftsmen and artisans to create a property that balances the heritage of its architecture with contemporary design and comfort.
Every room is uniquely designed and absolutely stunning. Indeed, the whole house - complete with rooftop swimming pool - is done to the highest standard. Yoga will take place on the roof and there are lots of areas throughout the house - terraces, libraries and meditation rooms - to relax and make yourself at home.
Whether enjoying the company of others on one of the terraces or curling up with tea and your book in the library, Casa Fuzetta is the perfect place to reset and recharge.
Location
Casa Fuzetta is located in the heart of Olhao, an ancient fishing town in the eastern Algarve. Among a warren of narrow cobbled streets, cubist fishermen's dwellings and faded merchants' houses, Casa Fuzetta is just a short stroll from the waterfront, fabulous local markets and a lovely selection of family-run establishments. The daily covered markets are regarded as some of the best in Portugal and the Saturday morning produce market on the waterfront is a foodie heaven! The town also boasts a blossoming community of artists and creatives and easy access to a host of wonderful islands just off the coast that can be explored by boat.
Travelling to Casa Fuzetta could not be easier - Olhao is about 15 minutes drive from Faro International airport, which is well served all year round by multiple airlines arriving daily from across Europe.
pricing
Shared twin room with en-suite
£995 early bird, £1245 thereafter
Come with a friend or come on your own. But please don't worry if you're coming solo - many yogis do - the rooms are big and I'll match you with another lovely being. This is an amazing opportunity to connect with another like-minded individual!

Private room with en-suite
£1245 early bird, £1495 thereafter

The early bird discount will be running until 31st December 2019!

This includes 5 nights of luxury accommodation, meals as described and all yoga classes.
Flights, airport transfers, taxis around Olhao not included.

£250 non-refundable deposit required to book. The remainder of the holiday price will be due 10 weeks in advance of the retreat. Payment plans are available so please let me know if you need some help in spreading out the cost.
Workshops
This autumn, I'm hosting a couple of workshops at Milo & The Bull in Clapham bookable via their website.
Mastering handstand, 1:30pm - 3pm, 26 October
In each workshop we'll have plenty of time not only to break down the target poses but also to practice each pose safely. I'll share tips and tricks, as well as fun transitions and progressions that you can take into your regular practice.
EVENTS
Yoga for Skiing with the Ski Club of Great Britain!
To help you prepare for the 2020 winter season, I'll be hosting 3 yoga for skiing classes in London with the Ski Club of Great Britain. Class is free for ski club members and tickets for non-members cost £10 and can be purchased via their eventbrite page.
Join me on 6:30 - 8pm on the following dates for some ski focussed yoga:
Wednesday 27th November
Thursday 5 December
Thursday 23 January
Location: Arc'Teryx, Piccadilly Store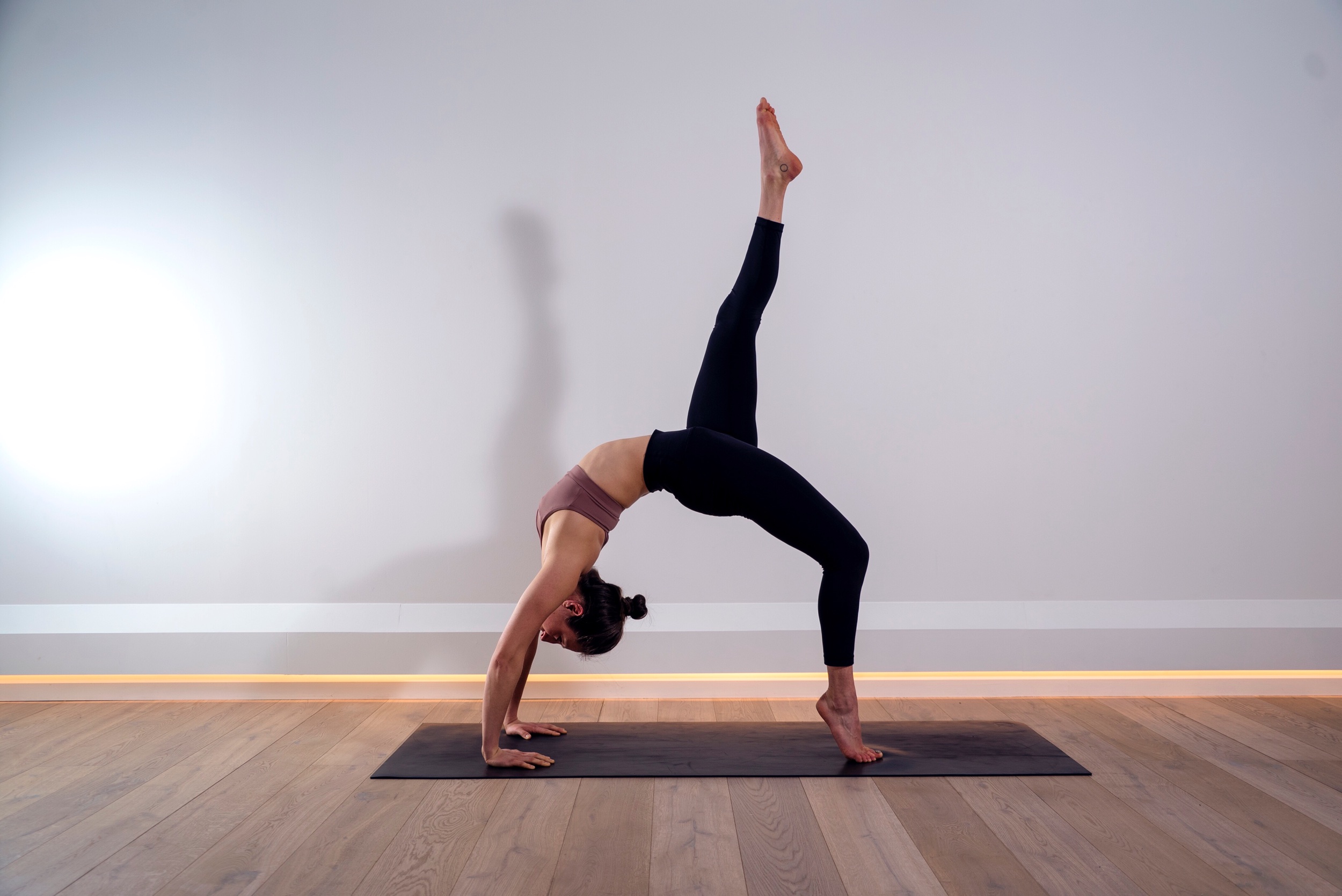 Testimonials
I recently took part in a yoga class and a meditation workshop given by Connie, and having been practising yoga for many years I can safely say Connie is one of the best teachers I have met. Her friendly and down to earth manner makes her very approachable and make the classes feel very accessible. Connie is clearly extremely knowledgeable and her passion for her chosen practice shines through in her teaching. She was patient with all the attendees of the mixed-level class and showed different variations suitable for different levels. She has a calm and serene teaching method which makes you feel incredibly relaxed and at ease during the session, however she is able to work you hard and I got a strong sense of accomplishment after both sessions and took away new knowledge and goals from each.
Gemma E, corporate yoga class
To ask a question or just say hi, fill out this form or email me at conniecrawfordyoga@gmail.com.